Drill for details
This documentation does not apply to the most recent version of Splunk. Click here for the latest version.
Drill for details
In addition to the dashboard, the Deployment Monitor app includes several other pages with detailed information about your deployment components. You can reach these pages from links near the top of the dashboard:
Here's an example of a drilldown page for a forwarder. The other drilldown pages are equally rich in information: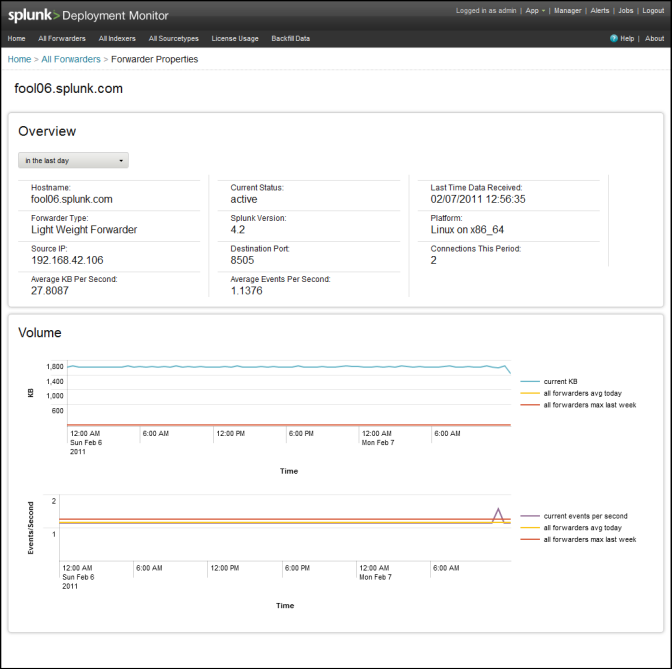 This documentation applies to the following versions of Splunk: 4.2.2 , 4.2.3 , 4.2.4 , 4.2.5 , 4.3 , 4.3.1 , 4.3.2 , 4.3.3 , 4.3.4 , 4.3.5 , 4.3.6 View the Article History for its revisions.