Download topic as PDF
What is the Splunk Dashboards app (beta)?
The Splunk Dashboards app for Enterprise provides a new workflow to build dashboards and customize visualizations. The app introduces new features and editors and allows you to add shapes, custom images, and icons to your dashboards and visualizations.

After reading through the documentation, please feel free to reach out to our team for suggestions, requests for enhancement, things you like, things you don't like, and any bugs you might encounter. Your feedback is very valuable to us during this beta period. You can email the Splunk Dashboards app (beta) team at dashboards-beta@splunk.com.
Because the Splunk Dashboards is a beta application, in its current state, you will not find all of the features and visualizations available in Splunk Enterprise.

The following image is an example of a dashboard in progress using the Splunk Dashboards visual editor. It makes use of custom icons, the ability to layer objects, a custom background image, and other new features.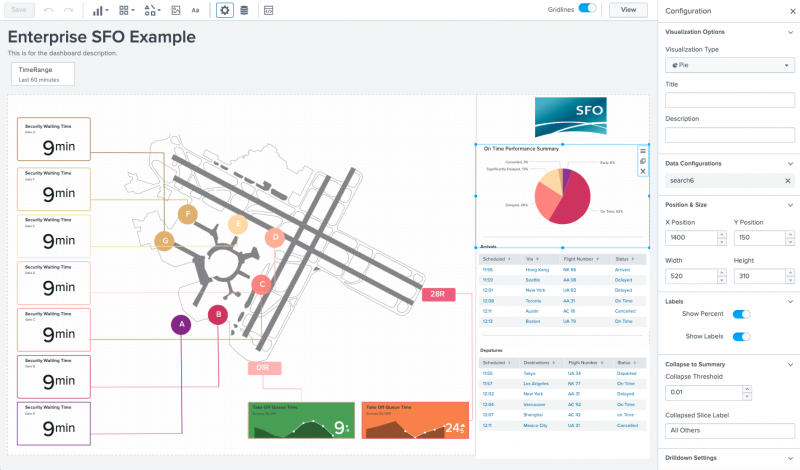 A look at a finished dashboard using the Splunk Dashboards app.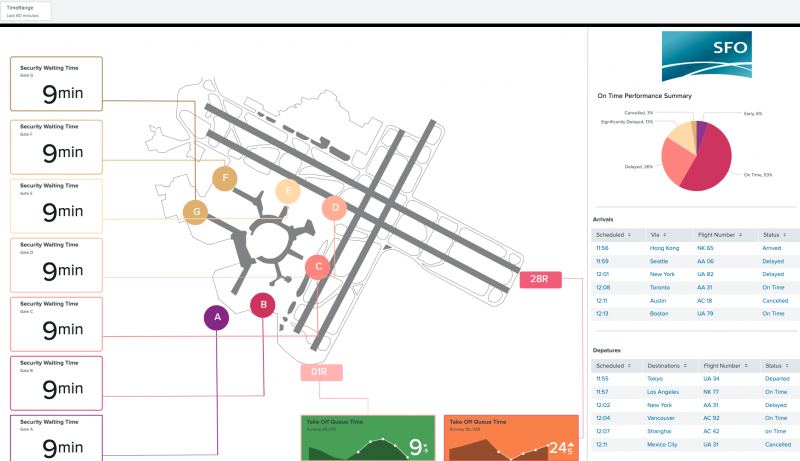 ---