This documentation does not apply to the most recent version of ITSI. Click
here
for the latest version.
Download topic as PDF
ITSI modules
Splunk IT Service Intelligence (ITSI) modules are built from a collection of metrics, entities, and service configurations. They enhance the ITSI usage experience by helping users understand and act on the data that comes from monitoring services within ITSI. For more information on ITSI modules, see ITSI Modules overview in the IT Service Intelligence Modules manual.
Get information about modules installed in your deployment
To get configuration information about the ITSI modules installed in your deployment, click Configure > Modules from the top menu bar.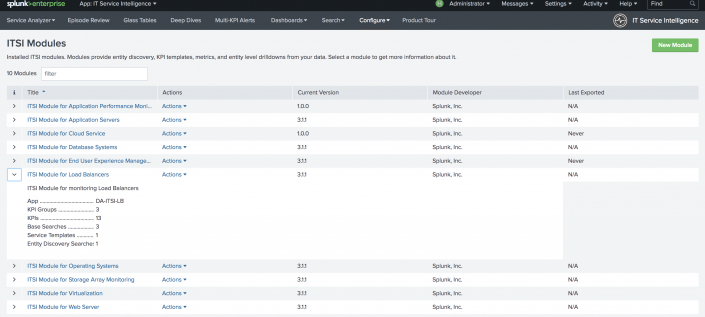 ---