Download topic as PDF
About the Content Pack for Example Glass Tables
The Content Pack for Example Glass Tables provides a starting point for monitoring various use cases on the glass table canvas. Use these glass tables as a starting point for building executive dashboards to display the business and infrastructure metrics you care about for monitoring your business.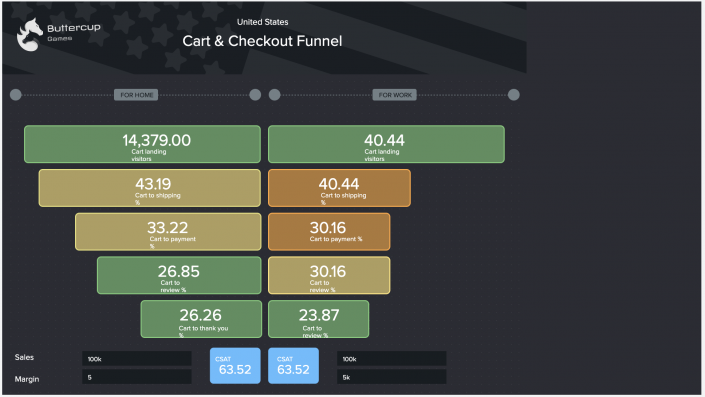 On-premises installation
On-premises users currently need to download the embedded backup ZIP file from the installation steps in the documentation and restore it in ITSI using the backup/restore functionality. The Content Library will be made available to on-premises users in a future release. See the installation instructions for this content pack to access the ZIP file.
Contents
This content pack contains the following glass table:
1 - Operational and Executive Visibility
2 - Transaction Flow
3 - Online Checkout Funnel
4 - Data Center Overview
5 - Airport Operations Status
6 - Boston Marathon
To preview each glass table, see Glass table reference for the Content Pack for Example Glass Tables.
Deployment requirements
Use the following table to determine ITSI version compatibility with various versions of the Content Pack for Example Glass Tables:
| Content pack version | ITSI version |
| --- | --- |
| 1.0.1 | 4.7.0 or later |
| 1.0.0 | 4.2.1 - 4.6.2 |
Additional resources
---