This documentation does not apply to the most recent version of Splunk. Click
here
for the latest version.
Download topic as PDF
Add more panels to the dashboard
In the previous section, you ran searches and saved them as reports. In this topic, you add the saved reports to an existing dashboard.
Add saved reports to the dashboard
1. Return to the Buttercup Games Purchases dashboard.


2. Click Edit and select Edit Panels.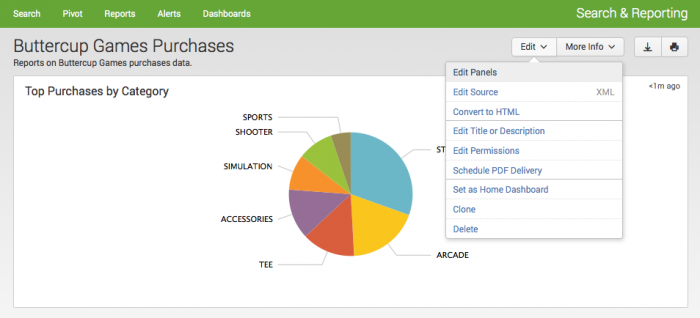 3. In the Buttercup Games Purchases dashboard editor, click Add Panel.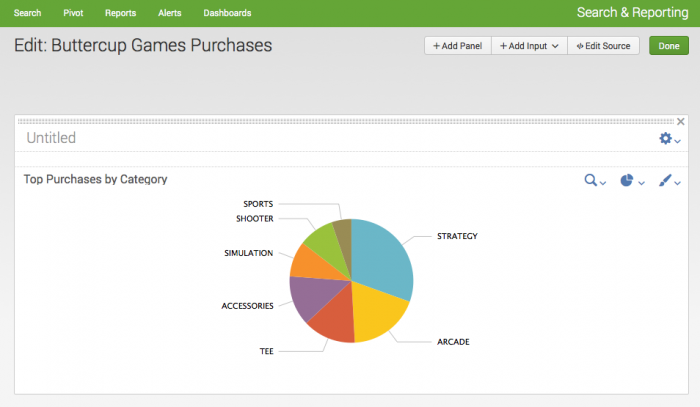 The Add Panel sidebar menu slides open.


4. To add a new panel from a report, click New from Report.
This opens the list of saved reports.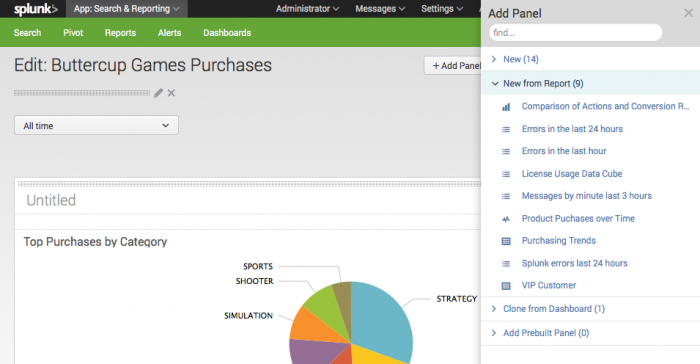 5. Select Purchasing Trends.
This opens a preview of the saved Report.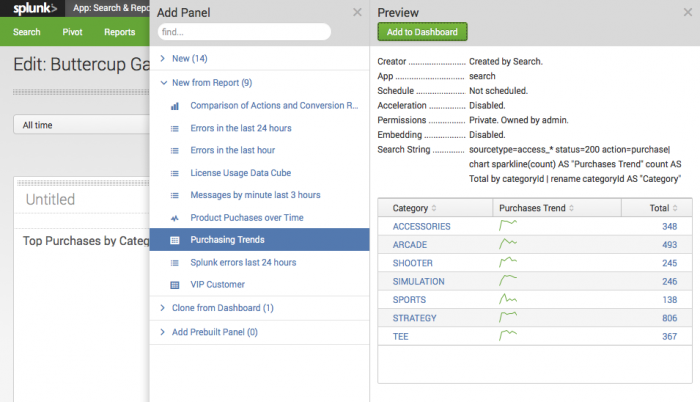 6. Click Add to Dashboard.
The new panel is placed in the dashboard editor. You can click anywhere to close the Add Panel sidebar menu or choose another report to add to the dashboard.
Note: If you want the new panels to work with the shared time range picker input, repeat steps 6 through 8 from the "Add an input to the dashboard" procedure to connect them to that input.

7. Select the report Comparison of Actions and Conversion Rates by Product and add it to the dashboard.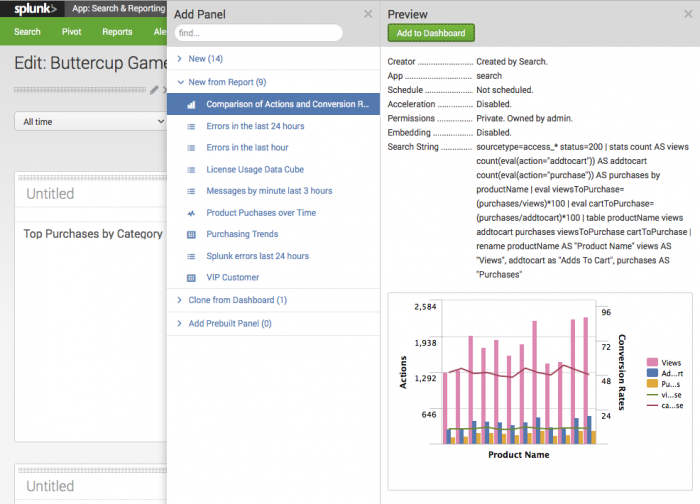 8. Close the Add Panel sidebar and rearrange the panels on the dashboard.
While in the dashboard editor, you can drag and drop a panel to rearrange it on the dashboard.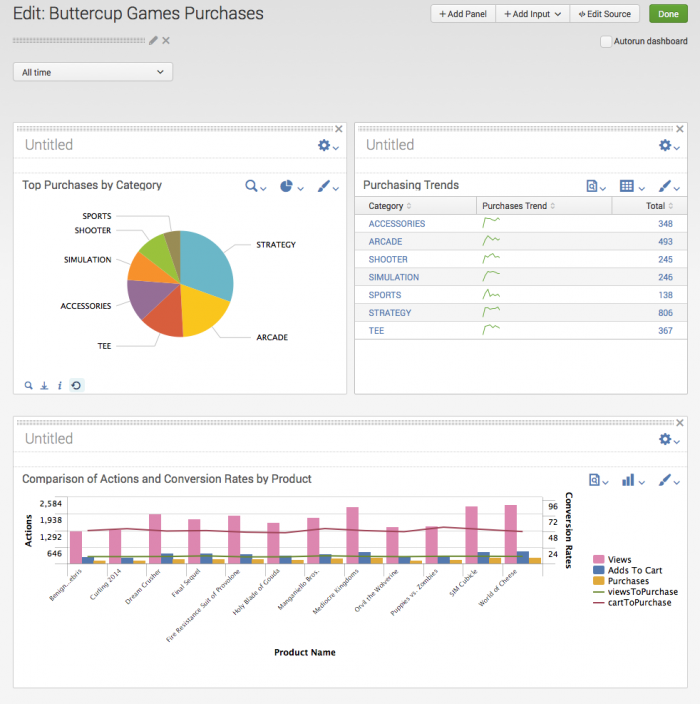 9. Click Done.
Your finished dashboard should look like this: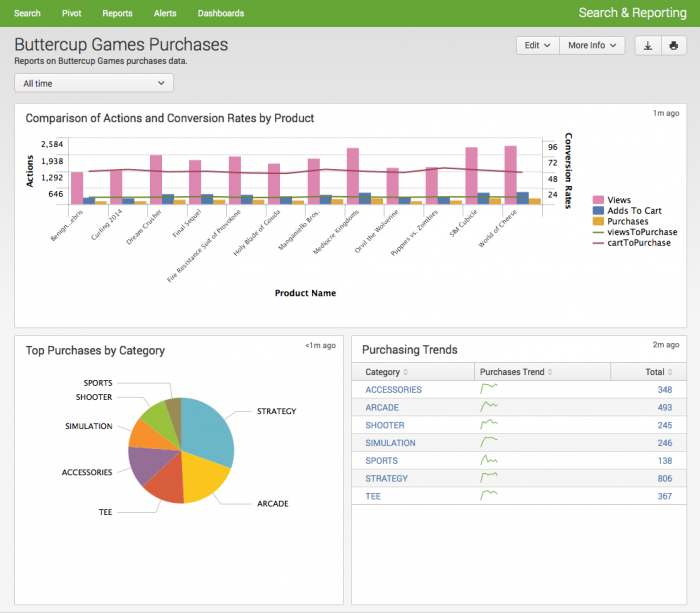 More dashboard actions
After you complete the dashboard, you can Export to PDF and Print the dashboards using the buttons to the upper right. You can also share the dashboard with other users by changing its permissions.
Next steps
This completes the Search Tutorial.
---