This documentation does not apply to the most recent version of SplunkLight. Click
here
for the latest version.
Download topic as PDF
Update your Splunk Light license
Splunk Light ships with the Splunk Light Free license. Each of the following tasks requires you to update your license or add a new license.
Convert from a free license to a paid license.
Expand the indexing capacity of an existing license.
Extend the term of an existing license.
Reset an existing license.

1. Click the menu icon on the top right of the Splunk Light bar.
2. In the sidebar menu, click System.
3. Under System, click Licensing.
The following is the Licensing management page for an instance running Splunk Light Free.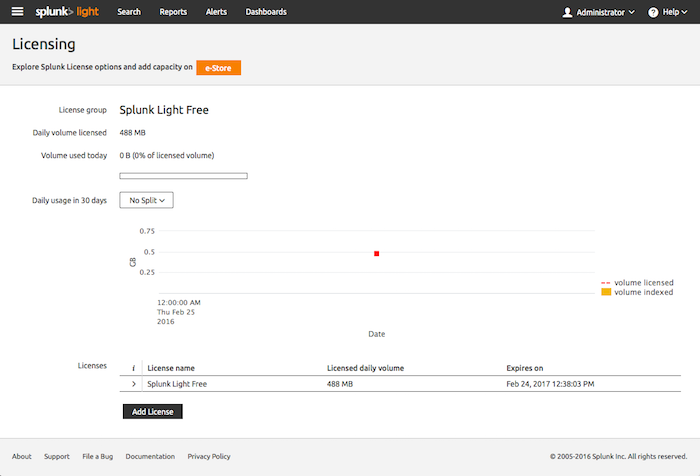 4. Under License Information, click Add License.
The Add new license dialog box opens.
5a. Click Browse to select your new license file to upload. License files end with the .license extension.
5b. (Optionally) Copy and paste the license XML directly.
6. Click Install.
7. In the Add successful page, click OK.
In the Licensing page, you have a message notification about restarting Splunk Light.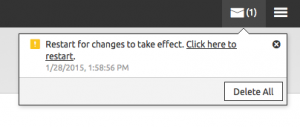 8. Restart your instance to complete the installation.
After Splunk Light restarts, you see your updated Licensing view.

---