On October 22, 2021, Splunk Light will reach its end of life. After this date, Splunk will no longer maintain or develop this product.
Download topic as PDF
Create forms in Splunk Light
A form is a dashboard that provides user inputs to the search. User inputs include components such as a list, a button, or a text box. A form has all the properties and behaviors of a dashboard.
The image shows a dropdown box, multiselect, and checkbox inputs added to a dashboard panel to make a form.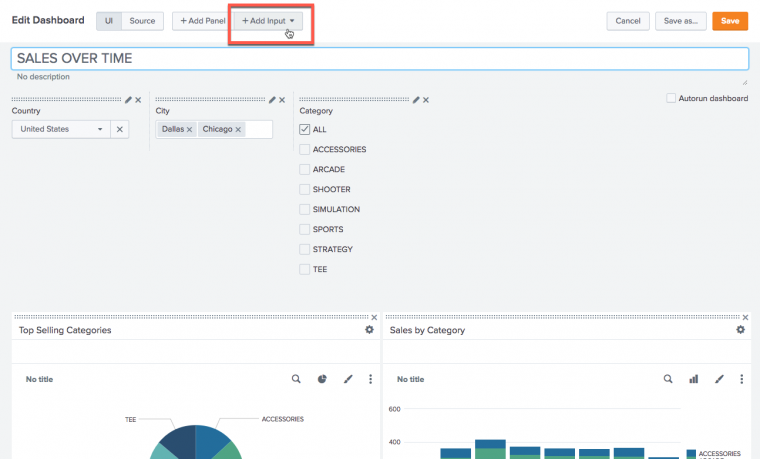 Convert a dashboard panel to a form
You can create and edit a form with the Dashboard Editor. To create a form, create a dashboard panel and then add a user input component to convert it to a form.
Open the dashboard panel that you want to convert for a form.
Select Edit.
From the Add Input menu, select one or more inputs.
For each input that you add, edit the input behavior.
Click the pencil icon to open the edit window.
Click Apply to save.
(Optional) Drag the inputs to rearrange them.
(Optional) Drag an input into a panel to specify an input applicable only to that panel.

For more information inputs and forms, see Create and edit forms in the Splunk Enterprise Dashboards and Visualizations manual.
---