Download topic as PDF
Install an add-on in a single-instance Splunk Enterprise deployment
All add-ons are supported in a single-instance Splunk Enterprise deployment.
Follow these steps to install an add-on in a single-instance deployment.
1. Download the add-on from Splunkbase.
2. From the Splunk Web home screen, click the gear icon next to Apps.
3. Click Install app from file.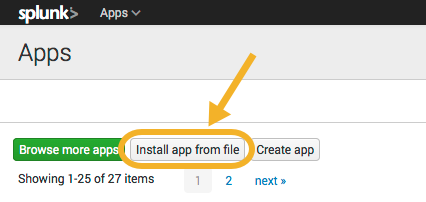 4. Locate the downloaded file and click Upload.

5. If Splunk Enterprise prompts you to restart, do so.
6. Verify that the add-on appears in the list of apps and add-ons. You can also find it on the server at $SPLUNK_HOME/etc/apps/<Name_of_add-on>.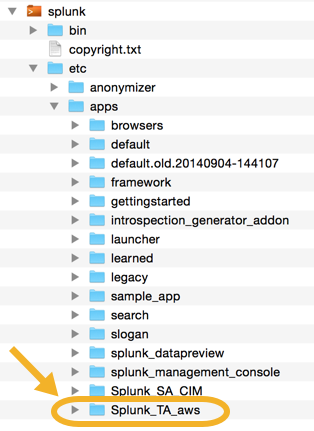 If you are using separate forwarders in conjunction with your single-instance deployment, be sure to deploy the add-on to your forwarders as well.
---