This documentation does not apply to the most recent version of ES. Click
here
for the latest version.
Download topic as PDF
About Splunk Enterprise Security
Splunk Enterprise Security provides the security practitioner with visibility into security-relevant threats found in today's enterprise infrastructure. Enterprise Security is built on the Splunk Operational Intelligence platform and leverages the native search and correlation capabilities, allowing customers to capture, monitor, and report on data from security devices, systems, and applications. As issues are identified, security administrators can quickly investigate and resolve the security threats across the Access Protection, Endpoint Protection, and Network Protection domains.
Access Splunk Enterprise Security
Open a web browser and navigate to Splunk Web using SSL.

https://splunk_server:8000

Enter your username and password.
Click Splunk Home and click the Enterprise Security icon to see the Splunk Enterprise Security Home page.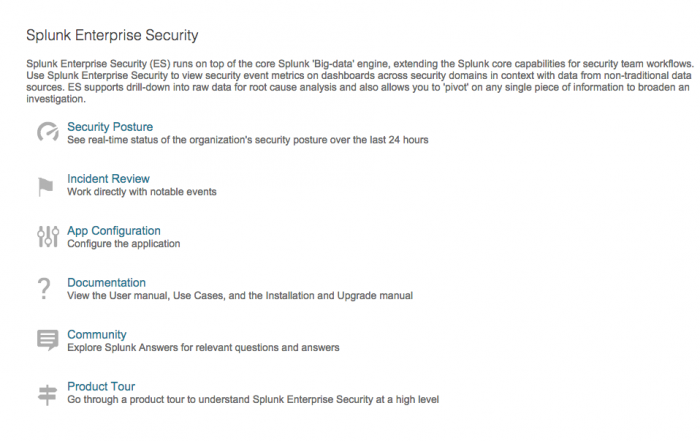 ---