Download topic as PDF
Using Sankey diagrams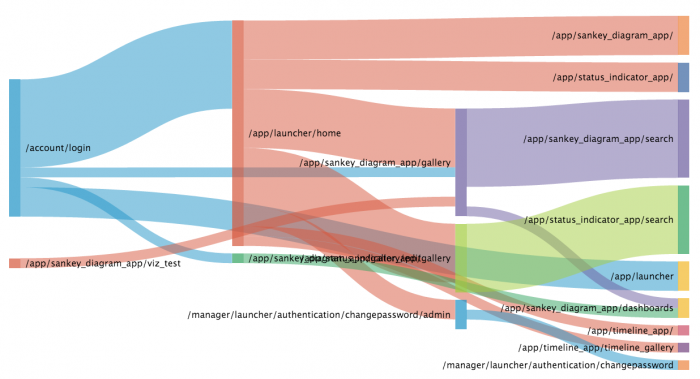 Learn how to visualize data in a Sankey diagram.
What Sankey diagrams visualize
Sankey diagrams show metric flows and category relationships. You can use a Sankey diagram to visualize relationship density and trends.
A Sankey diagram shows category nodes on vertical axes. Fluid lines show links between source and target categories. Link width indicates relationship strength between a source and target.
Use cases
Use a Sankey diagram to visualize activity patterns like the following.
User activity flows on a website
Purchasing trends
Data or financial transfers
Energy use
Data for Sankey diagrams
To build a Sankey diagram, use data that includes source and target category fields and a metric that you are tracking between them.
---