This documentation does not apply to the most recent version of Splunk
®
Enterprise. For documentation on the most recent version, go to
the latest release
.
Download topic as PDF
Search and Reporting app
The first time you install and log into Splunk, you land in Splunk Home. The Home page displays Click on Apps in the apps that have been pre-installed for you.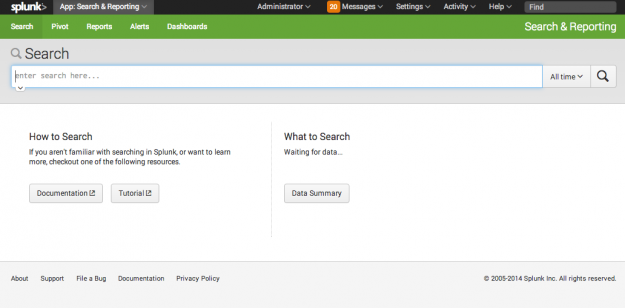 By default, Splunk provides the Search and Reporting app. This interface provides the core functionality of Splunk and is designed for general-purpose use. This app displays at the top of your Home Page when you first log in and provides a search field so that you can immediately starting using it.
Once in the Search and Reporting app (by running a search or clicking on the app in the Home page) you can use the menu bar options to select the following:
---