Download topic as PDF
Get started with Search
This manual discusses the Search & Reporting app and how to use the Splunk search processing language (SPL).
The Search app, the short name for the Search & Reporting app, is the primary way you navigate the data in your Splunk deployment. The Search app consists of a web-based interface (Splunk Web), a command line interface (CLI), and the Splunk SPL.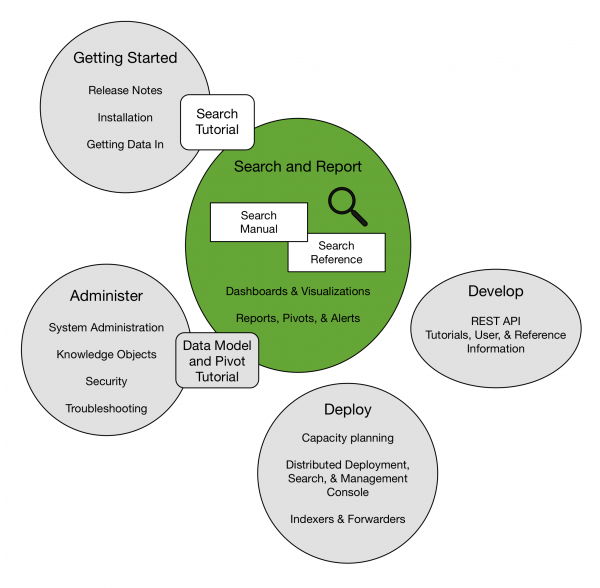 Start Here
If you are new to Splunk Search, the best way to get acquainted is to start with the Search Tutorial. The Search Tutorial introduces you to the Search and Reporting app and guides you through adding data, searching your data, and building simple reports and dashboards.
The Search Tutorial provides a great foundation for understanding Splunk Search.
Getting started in your own environment
After you complete the Search Tutorial, you should learn about the types of data you can explore, how Splunk software indexes data, and about Splunk knowledge objects.
Here are the resources to look at:
Use the Search app effectively
And of course you need to learn how to use the Search app effectively, which is the focus of this manual. This manual contains detailed information about how to search your data.
Basic Search app skills
Detailed Search information
Search command reference
For a catalog of search commands and arguments that make up the Splunk SPL, see the Search Reference.
Distributed Search
If you are using Splunk Enterprise, distributed search provides a way to scale your deployment by separating the search management and presentation layer from the indexing and search retrieval layer. For an introduction to distributed search, see the Distributed Search Manual.
See also
---