Download topic as PDF
Using calendar heat maps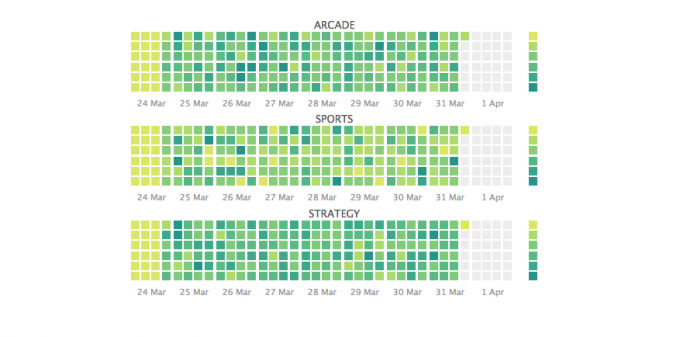 Learn how to visualize data in a calendar heat map.
What calendar heat maps visualize
This visualization shows a metric over a configured time span. The time span appears as a grid with cells for each result. Cells color indicates relative metric density.
Use cases
Use a calendar heat map to visualize cyclical or other periodic patterns in a data set. For example, track retail purchasing trends or network activity patterns.
Data for calendar heat maps
Use any data that includes a metric you are tracking and timestamps for each event.
---