Download topic as PDF
Cluster maps
Use the cluster map visualization to plot aggregated values on a map.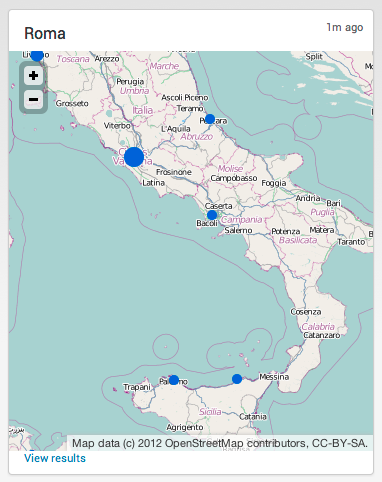 Data formatting
To generate a cluster map, use the geostats command. The geostats command generates events that include latitude and longitude coordinates for markers. It is similar to the stats command, but provides options for zoom levels and cells for mapping.
For more information, see geostats in the Search Reference.
Configuration options
Use the Format menu to adjust the following cluster map components.
Tile appearance and source
Cluster marker appearance
Zoom on scroll behavior
Example
The following search generates a map showing California earthquakes of magnitude greater than 3 for the past 30 days.
index=main mag>3 | geostats latfield=latitude longfield=longitude count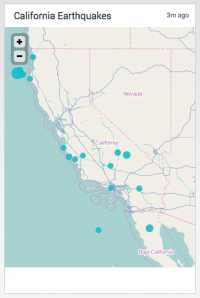 When a user clicks on a cluster indicating earthquake data, a search launches using the latitude and longitude boundaries of that cluster.
index=main mag>3 | search latitude>=36.21094 latitude<36.56250 longitude>=-122.34375 longitude<-121.64062

---