Download topic as PDF
Table visualization overview
Tables can help you compare and aggregate field values. Use a table to visualize patterns for one or more metrics across a data set. Start with a query to generate a table and use formatting to highlight values, add context, or create focus for the visualization.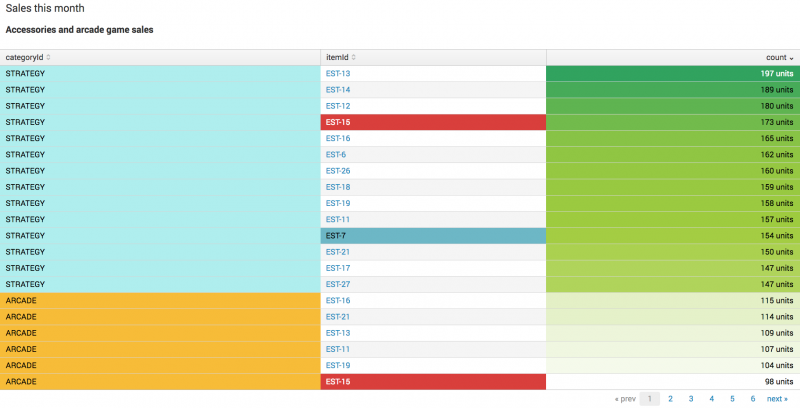 Create a table visualization
Learn how to generate and configure a table visualization. See the following topics for details.
---