Download topic as PDF
Visualization components
Learn how status indicator components emphasize meaning.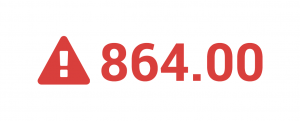 Icon
Icons add context to a status indicator. The visualization can include a static icon or icons that change dynamically as new data is processed.
Value
A status indicator value represents an aggregation, such as a count, of the metric being tracked. The value can also be a string.
Color
Values and icons can appear in a single color. They can also appear in different colors to indicate where the value falls in a range.
---