Download topic as PDF
Using status indicators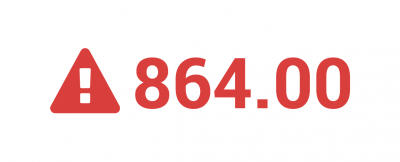 Learn how to visualize data with a status indicator.
What status indicators visualize
Status indicators show a value and an icon. You can use a status indicator to provide information at a glance.
Use cases
Monitor sales or financial metrics.
Watch server status.
Data for status indicators
Use data that includes a metric that you are tracking. Optionally, data can include a field that you can use to determine icons dynamically.
---