This documentation does not apply to the most recent version of ES. Click
here
for the latest version.
Download topic as PDF
Security Posture dashboard
The Security Posture dashboard is the overview screen for the Splunk App for Enterprise Security. It provides a high-level view into the notable events across all domains in your deployment.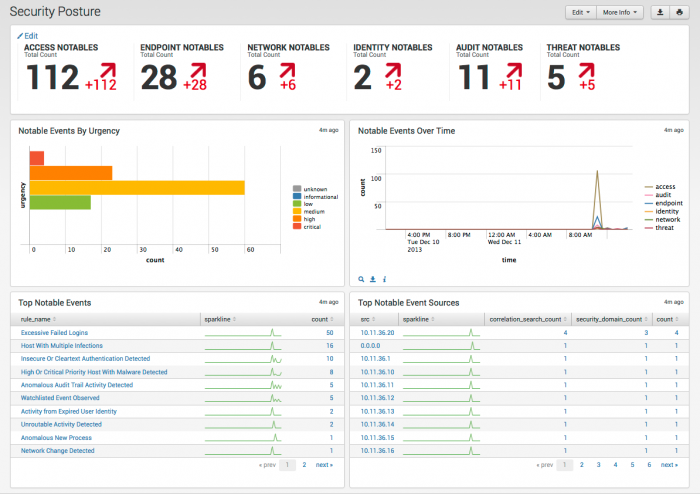 This dashboard shows all events from the past 24 hours, with trends over the past 24 hours, and auto-updates in real time providing real-time information on events.
This dashboard is populated by information from the other domains and dashboards and does not need to be configured.
---