Download topic as PDF
Step 4: Install and license Hunk
1. Copy the Splunk for Linux 64bit tgz version from http://www.splunk.com/download/hunk into your directory.
2. Untar your Splunk instance:
tar xf <package name>-Linux-x86_64.tgz
3. Start Splunk:
splunk/bin/splunk start --accept-license
4. Install your Hunk license:
Select Settings > Licensing.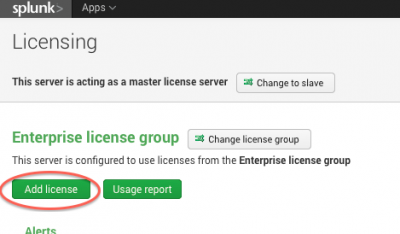 Either click Choose file and browse for your Hunk license file and select it, or click copy & paste the license XML directly... and paste the text of your license file into the provided field.
Click Install. If this is the first license that you are installing, you must restart Splunk for the license to take effect and Hunk functionality to become available.
---