Download topic as PDF
Create a multi-KPI alert from a deep dive in ITSI
Create a multi-KPI alert from a deep dive if you're troubleshooting an issue in IT Service Intelligence (ITSI) and see a correlation between two or more KPIs. By creating an alert based on the correlated threshold values, you can be notified the next time a similar problem occurs.
Prerequisites
| Requirement | Description |
| --- | --- |
| ITSI role | You have to log in as a user with the itoa_admin, itoa_team_admin, or itoa_analyst ITSI role to create a multi-KPI alert from a deep dive. |
Steps
Within a deep dive, select the boxes in KPI swim lanes you want to include in the multi-KPI alert.
Select Bulk Actions > Create Multi-KPI Alert.
The multi-KPI alerts workflow opens and the KPIs you selected are added for you. Complete the workflow to create the multi-KPI alert.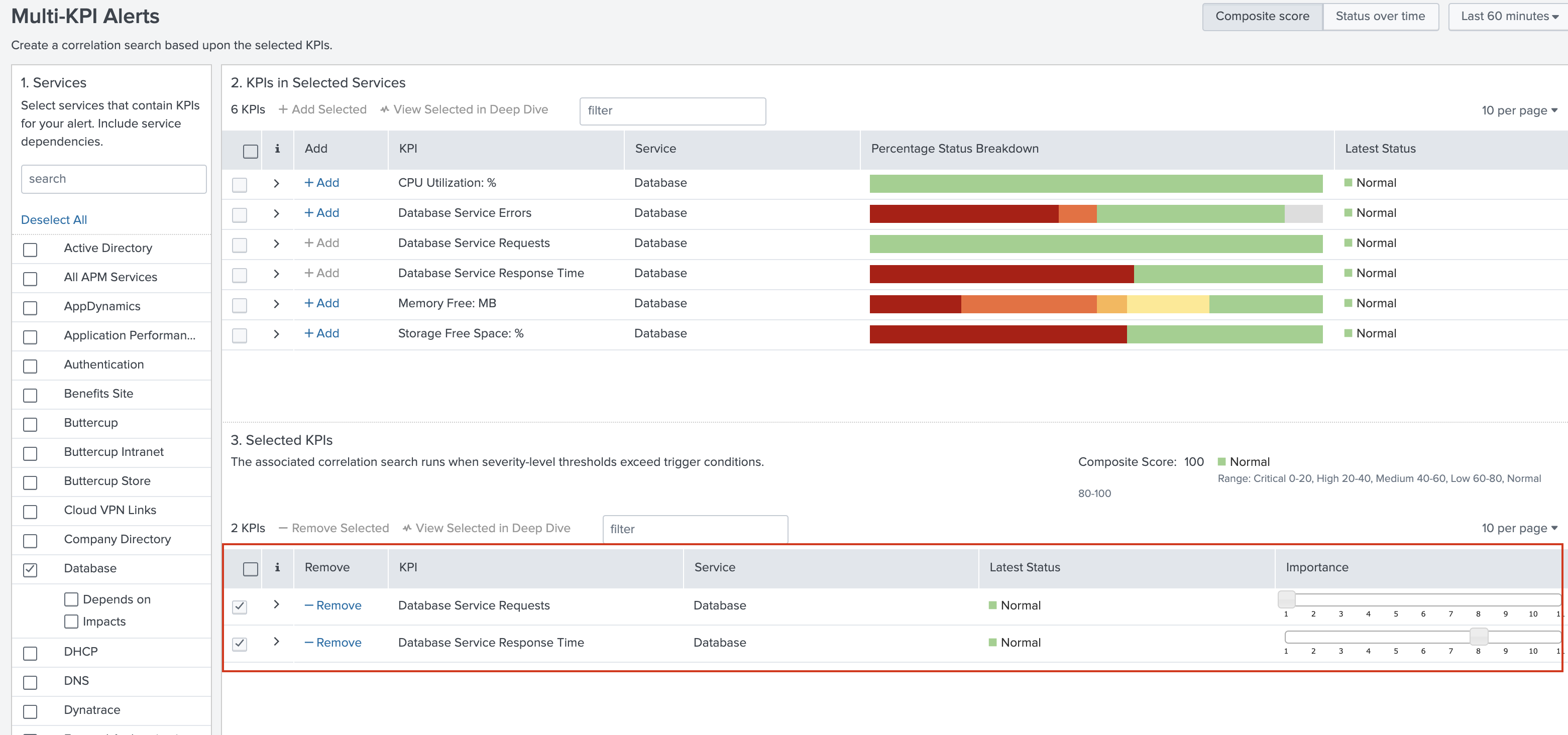 Next steps
To configure the multi-KPI alerts, see Create multi-KPI alerts in ITSI in the Service Insights manual.
---