Download topic as PDF
Verify installation
To verify that the Splunk Open Database Connectivity (ODBC) Driver was installed successfully, follow these steps:
In your Microsoft Windows environment, click the Start button (or, in Windows 8, go to the Start screen).
Type odbc.
Click whichever of the following items that appears. If more than one appears, click the one that corresponds to the ODBC Driver architecture you installed:

Data sources (ODBC)
ODBC Data Sources (32bit)
ODBC Data Sources (64bit)

In the ODBC Data Source Administrator window, click the System DSN tab and look for Splunk ODBC in the list of system data sources, as shown in the following screenshot.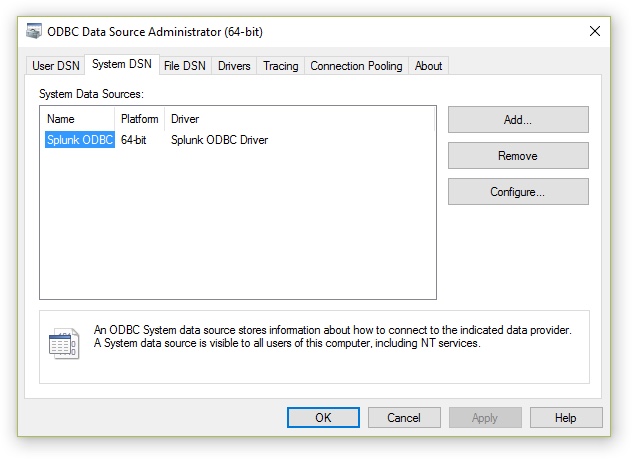 ---