This documentation does not apply to the most recent version of Splunk. Click
here
for the latest version.
Download topic as PDF
Field Extractor: Select Sourcetype step
In the Select Sourcetype step of the field extractor, select a source type for the field extraction. All field extractions defined by the field extractor utility are tied to a source type.
Note: When you enter the field extractor after you run a search, the set of source types that you can choose from is limited to those discovered in the results returned by the search. To get the full set of source types in your Splunk Enterprise instance, go to the Field Extractions page in Settings.
1. Choose a Source type for your field extraction.
2. Click Next to go to the Select Sample step.
This screenshot is an example of the source type listing you see when you enter the field extractor from the Field extractions page in Settings.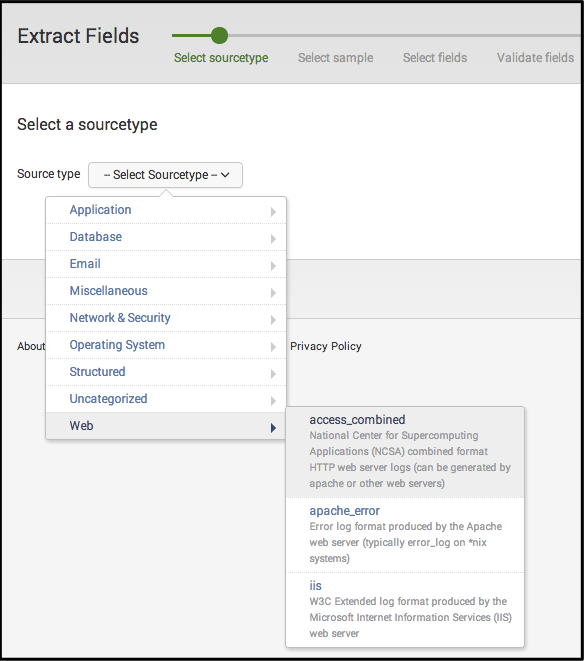 Select Sourcetype step omission conditions
The field extractor bypasses the Select Sourcetype step when you define a source type before you enter the field extractor. This can happen when you enter the field extractor:
Last modified on 23 May, 2015
---