This documentation does not apply to the most recent version of DSP. Click
here
for the latest version.
Download topic as PDF
About the Data Stream Processor
The Splunk Data Stream Processor (DSP) is a data stream processing service that processes data in real-time and sends that data to your platform of choice. During the processing stage, the Splunk DSP allows you to perform complex transformations and troubleshooting on your data before that data is indexed. Use the Data Stream Processor to do the following tasks:
Manipulate data in real-time to structure your data and remove unnecessary or sensitive information before indexing.
Optimize the performance of your systems by ensuring only the right data is indexed.
Monitor your data in real time to detect specific conditions or patterns in that data before indexing.
Get started
For installation information, see the Install and administer the Data Stream Processor manual. For release notes, see the Release notes manual. To get started with a tutorial, see the Tutorial manual.
The following diagram summarizes supported data sources and data sinks.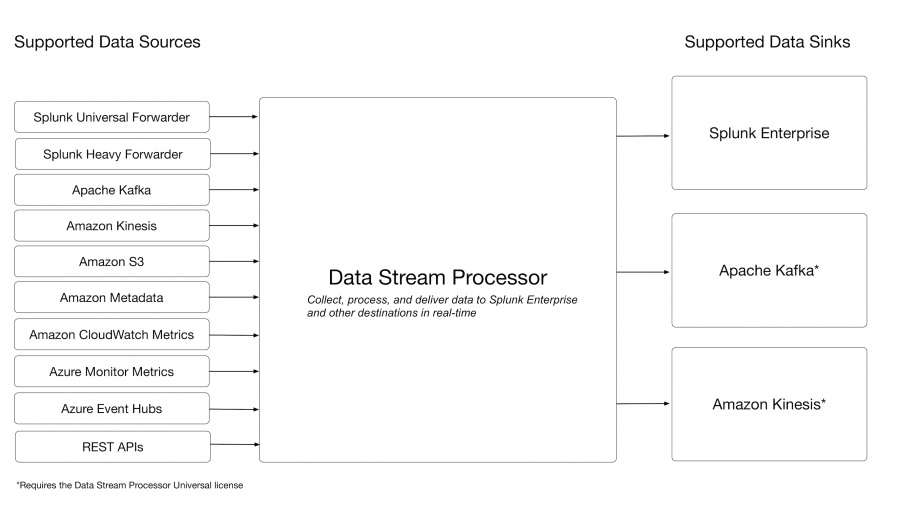 ---