Download topic as PDF
Diagrams
You can use a diagram to help users understand complex system architecture, task flows, processes, and conceptual information. Diagrams supplement your content, so don't replace your writing with a diagram. It's okay if a diagram has text in it.
See the following example of a simple diagram:

See the following example of a complex diagram: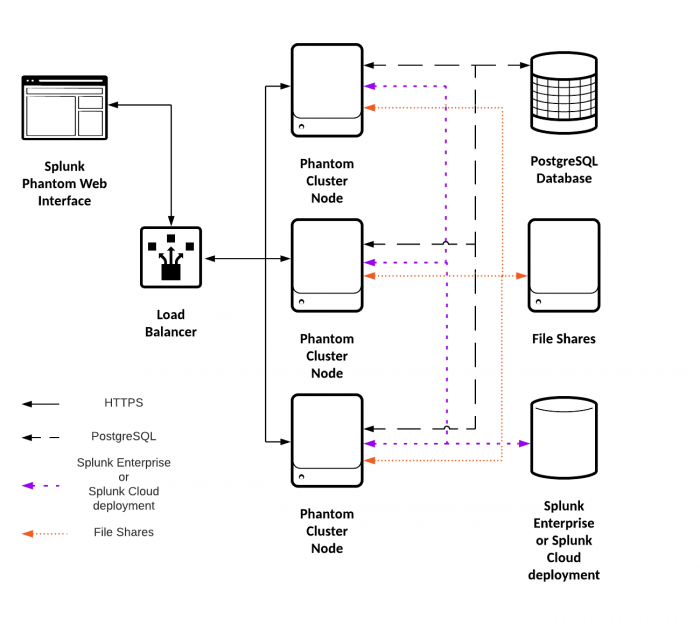 This complex diagram uses color but doesn't rely on color to convey meaning. The lines use color in combination with different dash lengths so that readers who can't distinguish between colors can follow the path of the lines. A legend is included to identify each type of line.
For general guidelines on including images in Splunk docs, see Best practices for including images.
---