Mute alert notifications 🔗
Muting is helpful when you need to stop sending alert notifications during situations that are known to trigger alerts, such as maintenance windows or tests. Muting allows you to reduce noise and focus on what really matters.
You can stop sending, or mute, alert notifications based on certain conditions you can specify. You can mute notifications for a specified period of time or indefinitely, although alerts and events are still generated, and appear in Observability Cloud.
To see your existing muting rules or create new ones, go to Alerts, then select the Muting Rules tab.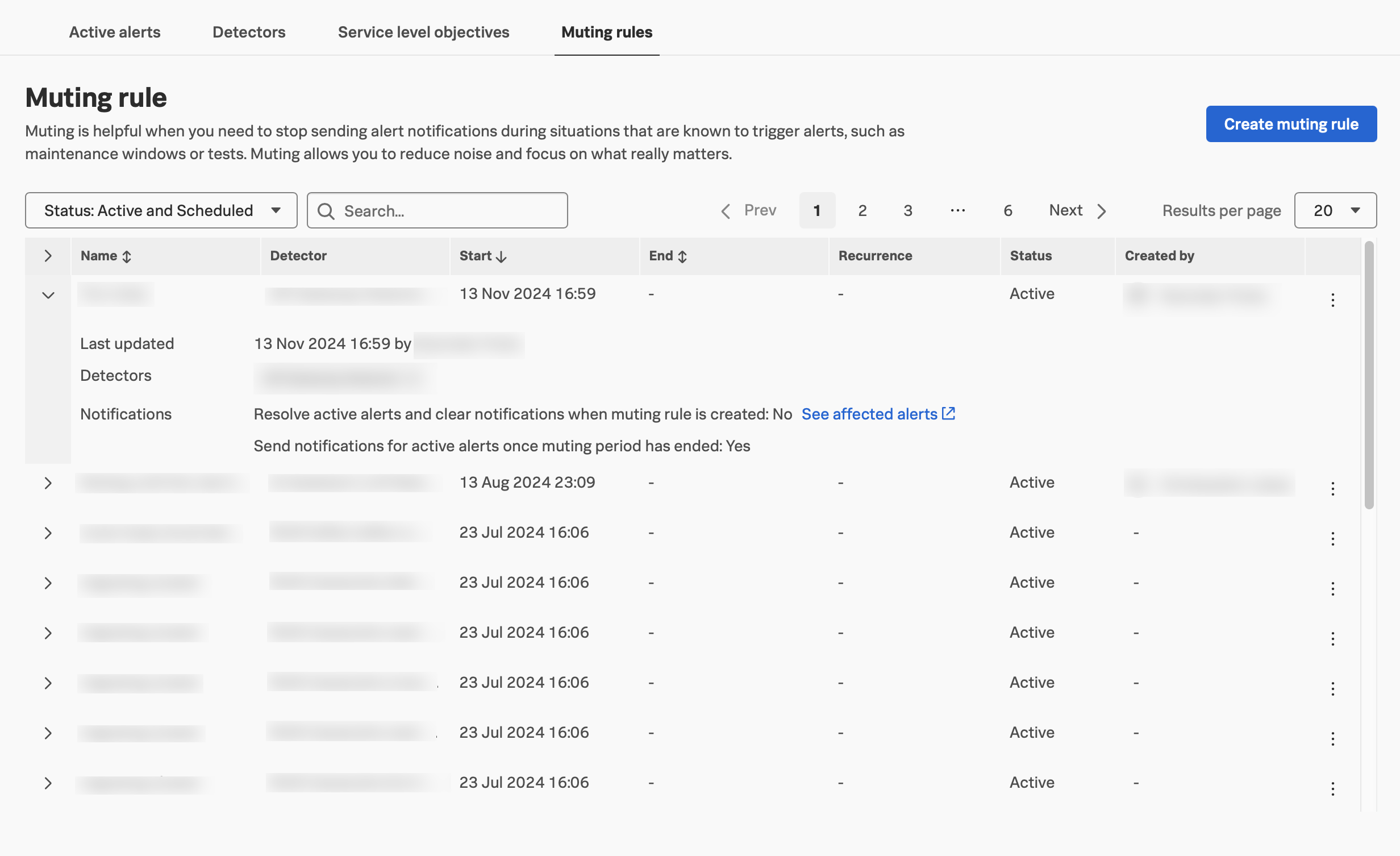 ---
---